UX Challenges
Universal remotes have too many buttons. In the effort of eliminating clutter for simplicity, our team quickly realized that many of the buttons are necessary while interacting with different content sources. Leveraging the contextual awareness provided by UEI QuickSet technology, the DESIGNOVATION team conceptualized a smart remote with Adaptive Control.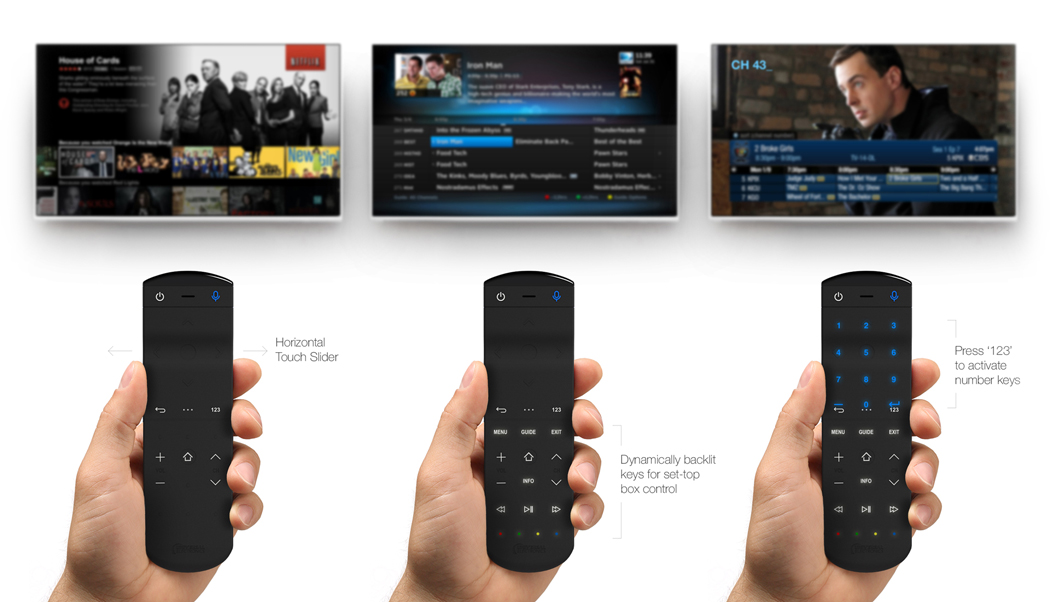 Adaptive Control
Adaptive Control is a break-through concept allowing the remote to dynamically present only the functions relevant to the active content. This is made possible by the bi-directional RF communication between QuickSet running on the TV and the remote.
Key Mapping
To ensure optimal experience, the team analyzed the functions required to control the top 12 TV services, and categorized them into tier 1 (raised keys), tier 2 (dynamic keys), and tier 3 (on-screen keys).
Remote + UI
The team designed the QuickSet remote to seamlessly control today's smart TV interfaces. A unique horizontal touch slider enables the user to quickly speed through carousels, while still provides traditional tactile navigation.
QuickSet Remote and UI Demo
See the QuickSet remote and UI in action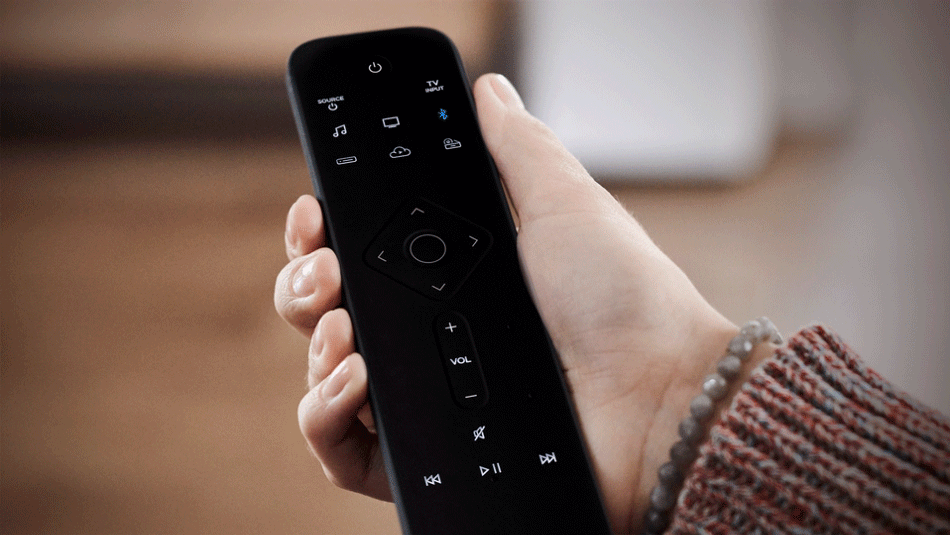 Bose Soundbar Universal Remote
Powered by QuickSet and adaptive control, the Bose Soundbar Universal Remote is context-sensitive so that it feels completely natural and transparent to the user, no matter what's on TV.