UX Challenges
Content discovery, access, and control are the biggest challenges facing consumers in the home entertainment space. Leveraging the unique capabilities of UEI QuickSet technology, the DESIGNOVATION team wireframed, visualized, and prototyped the initial content source discovery and real-time device detection user experience, which has been an integral part of innovative products such as Samsung TVs and Microsoft XBox One.
QuickSet TV UI Wireframe
TV UI wireframes providing intuitive setup experience leveraging GUI, VUI, and hand-held remote.
GUI Screens
High-fidelity UI screens created to visualize the overall user experience and guide prototype development
QuickSet Remote and UI Demo
See the QuickSet remote and UI in action
Samsung 9500 TV Powered by QuickSet
"The TV actually fixed the three-decades-old pile-of-remotes problem… I can go from my cable box to my Xbox to Netflix in a snap… A truly universal TV remote has an immediate impact on my life."
- Geoffrey A. Fowler, Technology Columnist, The Wall Street Journal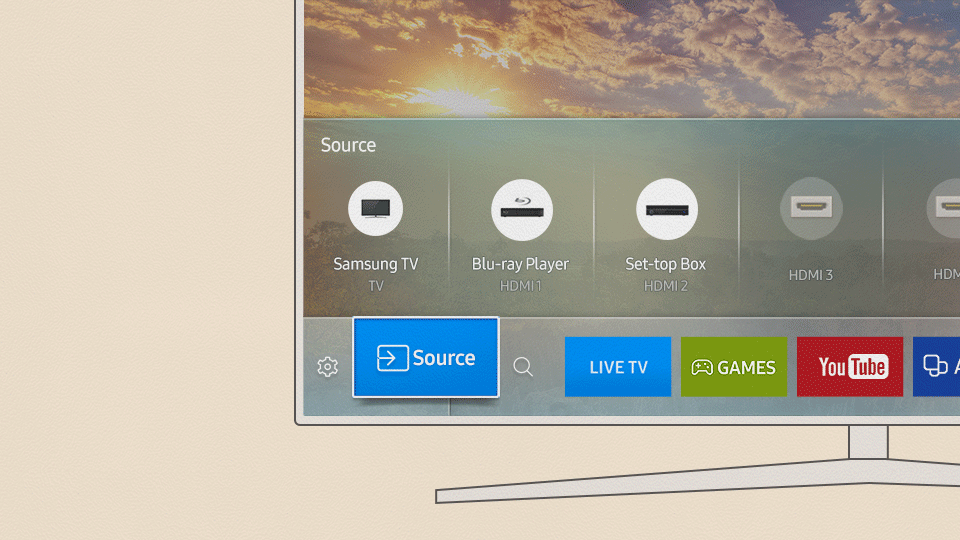 Samsung TV Real-Time Device Detection
QuickSet detects devices as they are connected to the TV, and provides the user appropriate notification and options as needed.