Too Many Apps
Consumers are increasingly overwhelmed by the number of Apps and Skills available on their phones, smart speakers, and TVs.
User Journey
Apps and Skills are necessary interfaces to many connected products and services, but the user experience from initial discovery to everyday interaction is too cumbersome.
TOKN
TOKN is a tangible experience connecting consumers to brands and services they love. At the center of the system is the next-generation Nevo® Butler Digital Assistant making connected products and services easier to discover and access.
Natural User Interface
The combination of voice, visual, and physical interfaces creates a multimodal and inclusive experience.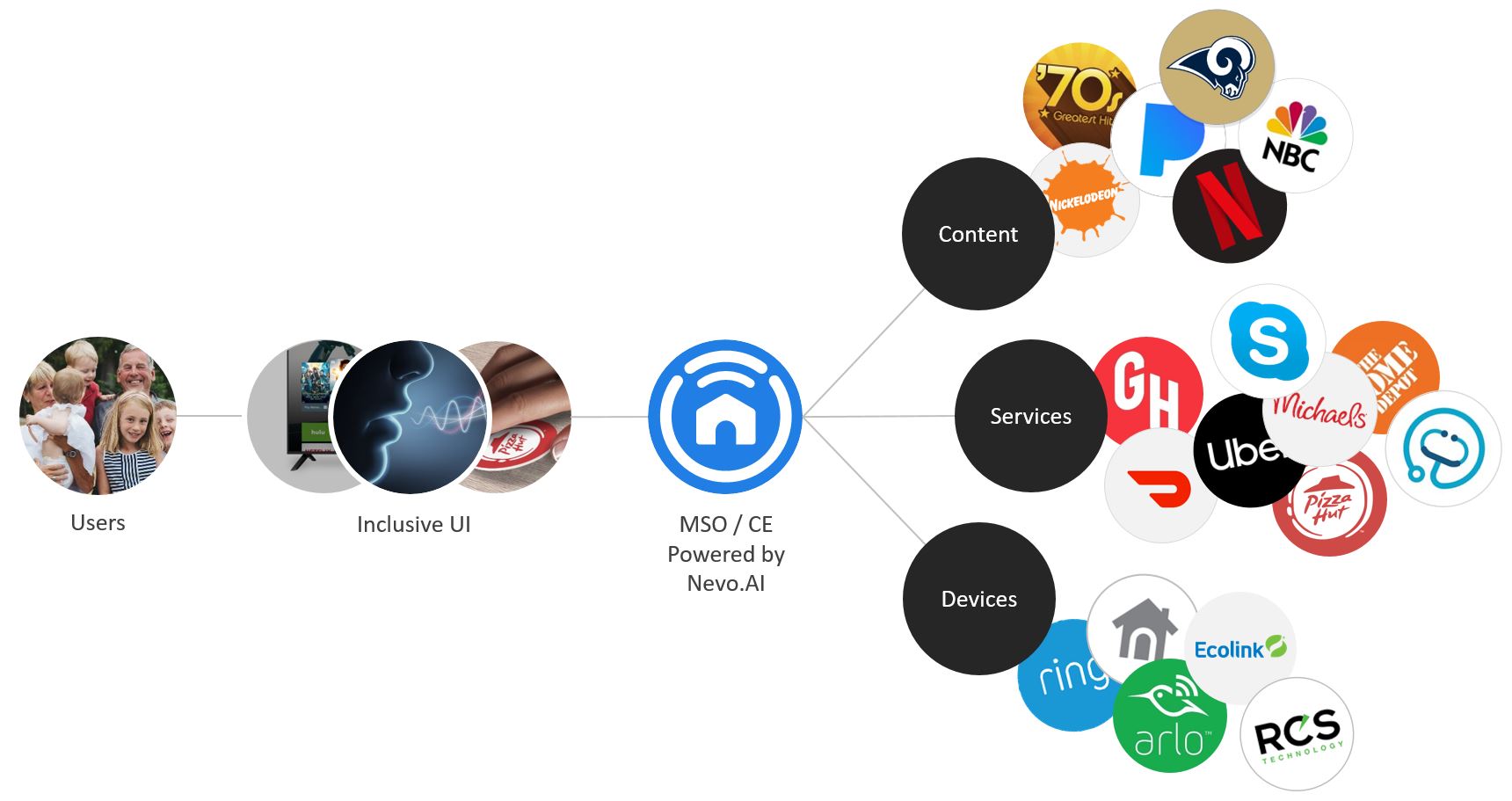 Monetization and Data
TOKN creates new monetization opportunities that are superior to traditional advertising. The user experience is unique to each service provider, and the user data kept away from monopolizing master AIs.
Consumer Electronics Show 2019
Visit us at our new booth located in SANDS EXPO at CES 2019!